LOYALTY GENERATION INC.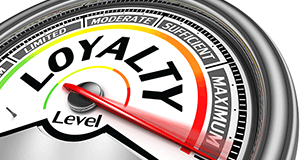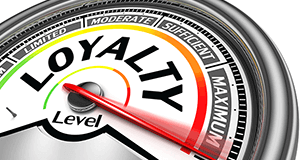 Imagine that customer loyalty can be measured on a dial. The dial is moving in one direction or the other during every single interaction that one of your customers has with any of your employees. Over the course of the interaction, the customer is becoming either more or less loyal to your company. It makes no difference whether the employee in question is a salesperson or someone else—a technician, customer-service specialist, marketer, engineer, or whatever. As far as I am concerned, everyone in your company who is not in a formal sales role but does come into contact with customers is a Customer Relationship Professional, or CRP. I use that term not because most such employees are actually qualified for the role, but because they ought to be. In the last two editions of eCoach, I described the "sales-culture gap" that exists in most companies today and the critical importance of closing it. I explained that the only way to close the gap and align your sales culture is to train not just salespeople but also CRPs, so that everyone speaks a common language and sings out of the same hymnal. I said that the ultimate purpose of such training is to create a company in which everybody knows how to generate real customer loyalty.

ABOUT DUANE SPARKS
Duane Sparks is founder and chairman of The Sales Board, the authoritative source of practical and leading-edge information about the art and science of selling. He has created Action Selling sales training products and learning systems that transform sales organizations. Duane is author of these best-selling books: Action Selling, Selling Your Price, Questions (the Answer to Sales), Masters of Loyalty (How to turn your sales force into a loyalty force), and Sales Strategy from the Inside Out (How complex selling really works).

Discover how the best sales training process can make spectacular improvements in sales skills. Action Selling: How to Sell Like a Professional (Even If You Think You are One).