An organization's "sales culture" is its way of thinking and behaving. A healthy sales culture begins with sales leadership communicating what results and behaviors are expected. These expectations are reinforced through ongoing sales coaching.
The best sales cultures have a common sales language and common processes that are used by everyone who comes into contact with customers. Everyone can engage the customer in a conversation that enables them to identify the customer's needs, recommend solutions, and gain commitments. When this communication process is consistently completed, sales goals are achieved, customers become genuinely loyal, and an unbeatable sales culture is developed.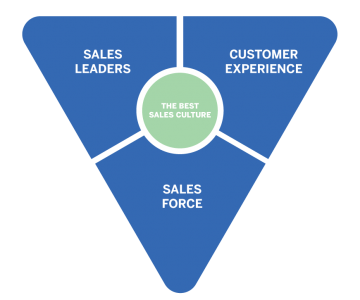 How's Your Sales Culture?
Action Selling has a formula to take a positive approach to sales and drive results like never before.
Great Advice from your Sales Culture Experts
You must be intentional about sales culture or you'll never get the results you want. Sales leadership must communicate its expectations with absolute clarity. Why is this so critical? Simply put, sales leaders create culture. Culture drives behavior. And, behavior produces results.