WEBINAR: MAPPING YOUR SALES STRATEGY
MAPPING YOUR SALES STRATEGY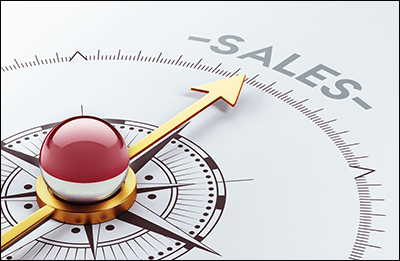 During the webinar, we will discuss "Commitment Objectives" and the importance of a well-documented sales cycle. A "Commitment Objective" is a goal to gain an agreement that moves the sales process forward. One must first know where they are within the journey known as their sales cycle. In addition to Commitment Objectives, we will also discuss how a well-documented sales cycle acts as a road map of commitments leading up to the ultimate sale. Both of these individual components help Salespeople effectively manage their overall sales pipeline.
Subject: Mapping Your Sales Strategy When: Thursday, August 3, 2017 2-3pm Central How: Check your email the day of the webinar for the webinar access link Cost: FREE
TAKEAWAYS:
Understand and use commitment objectives to move sales interactions forward to closure
How to document your individual sales cycle to help shorten selling time by 25%
Learn how to combat the statistic that 64% of Salespeople Fail to Ask for Commitment During Sales Calls

"I felt the test was a really good reinforcement of the program and process the way it was laid out. Action Selling has truly helped me be a better sales person. This is the best sales program I have ever gone through."
Greg Scharf
National Accounts Manager
Igloo Products Corp.