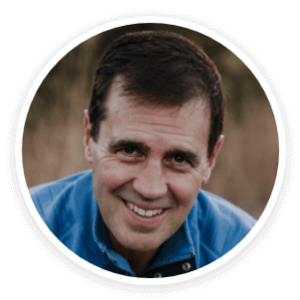 Chief Sales Officer &
Action

Selling

Certified Master Trainer
"Steve delivered an amazing Action Selling workshop. Life changing – can use for anything in life, work, community and also personal communication. The material was brilliant. I never imagined I would see such instant results. Action Selling began improving my sales effectiveness immediately!"

"Steve, thanks again from the bottom of my heart for teaching 'an old dog new tricks!' It was the most informative workshop I have seen in over 36 years of selling!"

"You are simply the best, most informative, personable teacher (with a sense of humor) I have ever had. Action Selling was a pure pleasure to learn and is highly recommended."

"Steve did an amazing job at presenting the program to our team. We are a slightly different animal compared to most businesses and he was able to shape the program to our unique situation. The strategies presented will have a lasting impact on my customers and individuals in my life."

"Steve was fantastic to deal with and took the time to really get to know the team. He is a professional and was very comfortable weaving our business needs into his presentation. Excellent training that exceeded all of our expectations."

Action Selling is a great course and pushed us out of our comfort zones. It made us focus on aspects of selling that I rarely considered before. Steve Krebsbach is a dynamite instructor and provided material I will be able to use for the rest of my selling career. Great program, indeed!"

"Everything was 1st class in my opinion. Steve was a 10 out of 10. I honestly have a new career goal which is to get to where Steve is with Action Selling. Very impressive!"

Steve Krebsbach is the Chief Sales Officer for The Sales Board in Minneapolis, MN, a sales training and consulting firm that authors the Action Selling program. Steve started out as a Sales Executive with the firm in 1996. He quickly moved his way to a position of leading a Top 20 Global Sales Training organization as recognized by Training Industry and Selling Power. Since 1990, Action Selling Sales Training and Sales Certification Programs have consistently increased revenue, protected margins and improved the sales culture for thousands of businesses worldwide. Simply put – Action Selling Sales Training Programs Work. Salespeople become top producing sales professionals. Sales managers and trainers become effective sales coaches. Whether your business consists of a few reps or a large, global sales force, the impact of Action Selling will become your #1 competitive advantage.
Steve is first and foremost a professional salesperson, strong leader, speaker/spokesperson, and workshop facilitator. Steve has personally trained thousands of sales professionals in a variety of organizations. He believes that sales organizations can best differentiate their products and services by "how" they sell versus "what" they sell. Steve has distinguished himself as the premier consultant for helping sales organizations create sales processes that maximizes true selling potential. His enthusiasm for selling is equaled only by his ability to help sales management, business owners and professional salespeople bring about dramatic sales growth and profitable business development through effective and longlasting sales training.
During his career, Steve has served Fortune 500 companies and small organizations alike. He has helped improve sales and organizational effectiveness for companies like Citigroup, Taulia, AGCO, Merck, Daktronics, Tonka Bay Equity, Cenex Harvest States, BerganKDV, Envision Radiology, Health Dimensions Group, and many, many others.
Steve lives in Mound, MN with his wife and three children. While spending most of his time with his family, Steve enjoys playing golf and hockey, staying fit, seeing the world, enjoying the outdoors, and giving back to his community.