The Professional's Guide To Effectively Selling Your Price
Selling Your Price is an advanced skills course that addresses the challenge of maintaining price and profit margins in today's competitive marketplace. This training system teaches salespeople specific strategies and skills to sell their price and negotiate more effectively with the customer. The methods and tools provided in this course enable salespeople to improve these skills with every call.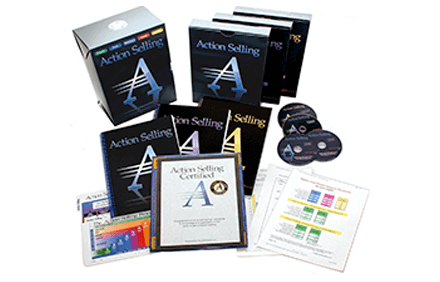 This program produces the following outcomes in sales people:
How salespeople can add value to their sales calls.
Presenting unique system solutions.
Negotiation errors that many salespeople make and solutions that correct them.
How to handle common price objections.
The number one mistake made when selling value.
The phases and materials included for the SYP program are as follows:
Prepare – Read the Selling Your Price book and a pre-workshop interview is conducted with sales manager by workshop trainer
Train – Workshop using student workbooks, role-plays and DVD's (6 to 8 hour class is recommended to allow for review and program completion)
Reinforce – Audio reinforcement CD and reference cards
Certify – On-line assessment system measures learning and application
Workshop Materials and Online Tools included:
Questions: The Answer to Sales book
Workshop Student Materials
Customized exercises
Role-plays
Training DVD
Reinforcement
Reinforcement CD
Reference cards
On-line assessment
Measures what is Learn
Measures what is being applied
Prescribes retraining if needed