Action Selling's Sales Management and Training Programs teach your sales force and sales managers how and when to use the Critical Selling Skills that have the greatest impact on gaining customer commitment. This is accomplished through our Action Selling Sales Skills Certification Program; a highly effective sales training and reinforcement program that dramatically improves sales behavior over time.
The Action Selling program teaches skills that differentiate your sales team. It provides a sustainable Sales Process that can be used for any selling situation in any industry. Action Selling provides long-term learning reinforcement that transfers newly learned skills into long-term, sustainable field success.
The Action Selling Sales Skills Certification Program is . . .

Will fit exactly how your company does business

It is cutomized based on our professional Sales Performance Analysis

Completely aligned with your business Goals and Objectives

Reinforced Over Time to ensure success
90% of all sales training programs fail within 90 days unless they contain the capabilities built into Action Selling. Our training is tailored to your specific organization and then reinforced around how you do business. It is guaranteed to provide an immediate ROI and deliver long-term revenue growth.
The Importance of Sales Management Training
Sales training brings a wide range of benefits to an organization's bottom line. However, some businesses remain hesitant about invest in sales training. Getting a sales trainer is an important decision for any organization. The advantages of a good sales management training program are indispensable to the culture and growth of any organization.
Improve Productivity
A proper regiment of effective and proper sales training can provide your sales team with the confidence to take care of your objectives and tasks. The benefits of training can give them defined and clear-cut details and make them productive by encouraging them to be more effective and efficient.
Create Momentum
After developing a new sales training process, your team will be incredibly eager to put their new found skills to use. At an immediate sign of progress, they will buy in and sell more enthusiastically than ever before. They'll be having more fun at work than they ever thought possible.
Close More Deals
Many salespeople waste their energy and time on inefficient methods. With sales training, you can introduce tried-and-tested techniques that can improve your outcomes. In addition, you can also determine which techniques are better for your team. These insights will allow you to learn when to switch gear and the ways to streamline processes and make the most of your time.
Improves Understanding of Customer Behaviors
A sales training program helps retain existing clients and obtain new customers by focusing on training customer behavior to salespeople. The improved understanding of customer psychology enables salespeople to close the deal quickly because they know how to make customers feel at ease while making a purchase.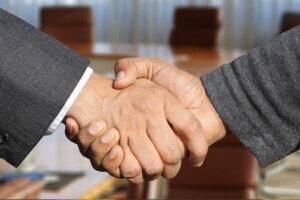 Helps Prosper Through Difficult Times
Sales training can turn things around when an organization is enduring uncertainty and adversity. It benefits businesses of all sizes. For instance, it can improve your business' performance, boost the morale of your team, enhance the product quality, build up employee commitment and resolve, train leaders of tomorrow by instilling confidence, and train your team on how to tackle major setbacks.
Upselling- Cross-Selling and On-Selling
One of the key benefits of getting sales training is that your staff can learn how to show other products to your customers. It is not merely about complementing your product with an accessory. Instead, it will be a lot more complex. Savvy salespeople analyze all opportunities and products that can generate value for a customer, taking your customer service to the next level. For instance, if you are talking with a customer about website development, you can promote search engine optimization (SEO) services and demonstrate the importance of online growth.
Learn the Fundamentals
Proper sales training can help your team identify prospects and key buying signals from customers. They'll know how to navigate each situation and establish a better sales training process. When sales reps are more conscious about the motivations of their customers, they'll be able to mold their process to their needs.
Gain Product Knowledge
A huge part of successful sales training is becoming familiar with the product you sell and using those details to your advantage. With a deep knowledge of what you're selling, you'll be able to better identify customer needs based on what they find most important. Customers always have ranked priorities when making a buying decision. A skilled salesperson will be able to easily identify those needs and provide robust information so that the customer can make the most informed decision.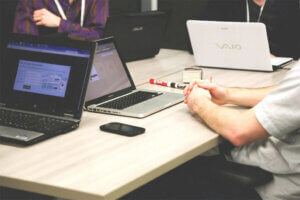 Retain Current Customers
When your team improves their selling skills, it allows you to develop an even better sales process with the customers you work with. You can use this to your advantage as you've already established rapport and trust with your customers. With that built in trust, you can build on your relationship and better sell additional services.
Improve Employee Retention
Sales offers a high-pressure environment. Compared to other job roles, the stakes are higher here, and if there is no adequate support, the turnover rate can worsen. Some people are naturally good at selling products/services, but even they need proper sales management training to undergo a steep learning curve.
With sales training, you can provide all the fundamental skills that your team needs to meet their targets. It builds and fosters an environment where they get ample support and empowers them grow and succeed better than before. As your efforts make them feel more support, they are likely to continue working for you. In short, sales training can improve your employee retention rate by a significant extent.
Bear in mind that salespeople are a direct reflection of your business. A good sales management training program is necessary to improve the odds of your team's success. Your sales professionals should be skilled enough to deal with the buyer on both a business and personal level. It is crucial to establish your credibility. This will allow you to get relevant information about the buyer's situation, customize ideas and insights, and offer a distinguished solution.
Why Every Business Benefits From an Effective Sales Team
Having a competitive edge in today's business environment is crucial. One of the most influential assets for any company is its sales team. A stronger sales team will always be ahead of the competition. Professionally trained sales professionals are essential to sales teams, as they directly influence the closing of garnering of leads and closing of transactions. No matter the industry, any business can benefit from a sales team. Here are the top seven benefits of having an effective sales team for your business.
Build More Loyal Customers
Improving interpersonal relationships between salespeople and customers is a requirement for building customer loyalty. Effective sales teams are masters and person-to-person connection and communication, as they understand the needs of their customers and how their company's product or service can benefit them. This makes the company's product look very appealing, but it also makes the salesperson much more approachable.
Increased Communication
Communication is key to keeping businesses afloat. Effective communication is one of the important things any company can have, be it internal or external. Effective sales teams keep the motivation running high thanks to good communication, this also prevents any drama that could develop from miscommunication.
Communication is crucial within the business environment, but it is also important when connecting with prospects. Regardless of the form of communication, whether it's direct messaging or cold calling, how the message is delivered is the most crucial step. Professionally trained salespeople can flawlessly execute their communication skills no matter the setting, which makes them perfect for any business.
Higher Revenue
It's no surprise that the sales department is responsible for generating most of the business's revenue. No matter what industry or type of business, there is always a sales presence at some level. Because the current market is incredibly competitive, more so than ever, closing deals is crucial/. An effective sales team can gain a prospect's attention and maintain it enough to consider a possible deal. They are also great at keeping in touch with those who may have passed right away, as they know there is always a chance to close a deal.
Build Customer Loyalty
To gain and retain loyal customers, it is a requirement to improve the interpersonal relationship between salesperson and customer. Sales training programs enhance person-to-person connections. Developing strong relationships is incredibly important for gaining the trust of your customers. Sales professionals need to understand the wants and needs of their customers and be able to communicate how their company's service or product can benefit them. Not only does this make the product look more appealing, it makes the salesperson appear more approachable and informational.
Sales training courses help develop stronger sales training techniques, interpersonal interactions and communication skills. By engaging in training courses, your staff will engage much more effectively with prospects and ultimately allow clients to feel understood.
More Efficient New Employee Onboarding
Onboarding any new employee can be a long process. Sometimes it can last months. However, in company's that don't have a formal onboarding process laid out, there is a possibility for a high turnover rate with the new hires. Unfortunately, this is a common case for sales professionals, as many are just briefly trained on the services or products and expected to close deals after.
Effective sales teams understand that the sales process itself is just as important as the product or service they're selling. It takes time for employees to learn all that your company can offer, but they can learn the best selling methods for your company much faster. And at the end of the day, the skills required to close deals are much more important than overall knowledge of products.
Better Administrative Skills
Many people view sales jobs as sitting at a desk and making phone calls all day. However, with every job, there are administrative tasks. Some of the most important tasks that benefit sales professionals are activity tracking, analyzing data and closing ratios, and managing records. How information is handled and organized in a department can make all the difference in future business decisions. Effective sales teams understand the importance of these administrative tasks and can simplify them so that they don't take up too much of their day.
Enhance Your Company Image
Your brand's reputation is important because no one is going to want to spend their money with a business they don't respect. Since salespeople are the face of your company, they are crucial for maintaining the brand image. They represent your company, so they have a large impact on how business is conducted.
Salespeople are the most important asset to a company. They are largely responsible for generating revenue, and they directly reflect your company's image and tone. Having a professionally trained sales team will enhance your business and lead to closing more deals.