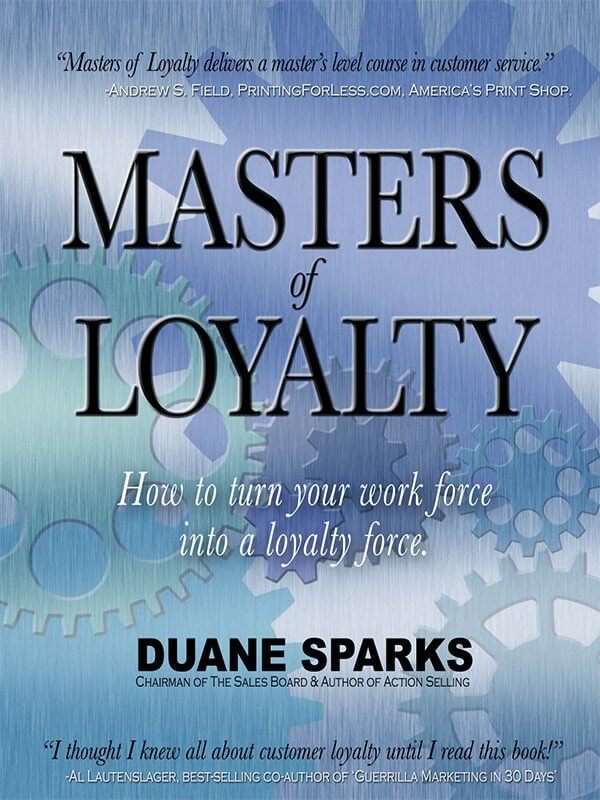 75% of customers who leave for a competitor were satisfied or even very satisfied when they left.
Only 25% of customer's defect because of price – but, that's not what they tell you.
It costs 5-7 times more to gain new customer revenue than from current customers.
Customer Relationship Professionals have much more customer contact than salespeople.
Since customers leave anyhow, measuring satisfaction won't cut it. You can be designated as "their supplier of first choice" only until the next choice appears.
Now, let's talk about Loyalty. I'm not talking about a loyalty program (like a frequent buyer program). Because I believe that, in a B2B world, loyalty is to people and not to a company. If your people aren't focused on generating loyalty with every customer contact, you are vulnerable to defections. If they know how to generate Loyalty, customers will stick like glue.
Loyalty is earned (or damaged) with every customer interaction. Generating loyalty is the principle mission of every customer contact employee. We call those who are good at it Customer Relationship Professionals, or CRPs for short.
Learn how your CRPs can dramatically increase Customer Loyalty by registering to get my book: Masters of Loyalty: How to turn your workforce into a loyalty force.
Get a FREE Copy of the Masters of Loyalty Book! Or for more information about our CRP program, call 800-232-3485.