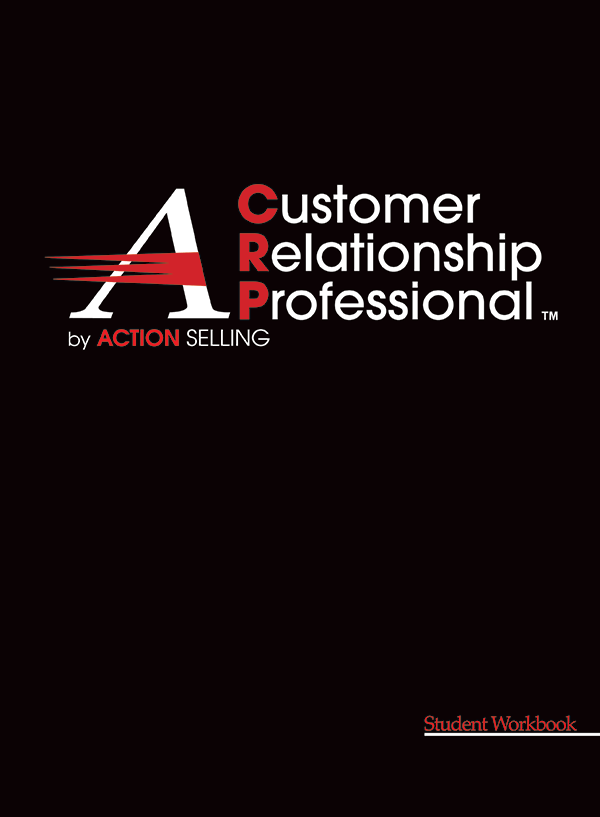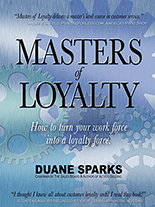 Learn more about CRP with this enjoyable book: Masters of Loyalty: How to Turn Your Work Force into a Loyalty Force from Duane Sparks, Creator of Action Selling CRP.
For more information on our CRP program, call:
800-232-3485
Customer Relationship Professional (CRP) will sharpen the communication skills of inside sales, customer service, technical support, marketing, or any other role that involves customer contact. This training will dramatically help CRPs to differentiate their service and support solutions from the competition and drive customer loyalty. CRPs will add organic revenue using the easy-to-learn and apply process of Action Selling CRP.
HOW WE GET 'CUSTOMER LOYALTY' WRONG
Customer Satisfaction won't cut it when it comes to retention. Studies show 75% of customers who leave for a competitor were satisfied or even very satisfied. Loyal Customers stop shopping and don't defect…even when a better deal comes along.
Action Selling CRP
teaches a communications process that can be used with EVERY customer interaction. CRPs become skilled loyalty generators. Here's some of what CRPs love about this training:
The purpose of every client conversation is to create loyalty.
A simple communications process that everyone can master.
A consistent strategy to solve problems, provide information, make add-on sales, and make referrals.
Fun, entertaining, and practical learning experience for all customer contact employees.
Synergy between sales and service that drives organic sales growth.
How to be a better consultant, orchestrator, and relationship builder.
Exactly how to create customers who aren't just satisfied, they become fiercely loyal.
75% of customers who leave for a competitor were satisfied or even very satisfied when they left.

Only 25% of customer's defect because of price – but, that's not what they tell you.

It costs 5-7 times more to gain new customer revenue than from current customers.

Customer Relationship Professionals have much more customer contact than salespeople.