How do you feel about the term "closer"? I remember being called a closer when I was a rising star during my early years as a salesperson. But, I have never liked being referred to by that handle, and I never cared for what it implies.
To my ears, "closing" means that you're ending something or shutting it down. That's all wrong when you've worked hard to build a relationship with a person. When you land a deal, you're starting (or at least continuing) something—a great new customer relationship, I'd hope.
The other reason I hate "closing" is because it sounds like something manipulative you do to someone. I'd much prefer to use a term that suggests a partnership has been formed between two parties who jointly arrive at an affirmative decision to work together.
How about some language that implies a positive action you are taking with or for someone? Let's explore that idea.
If you have a question about how to change from ending something with a "close" to starting something great, click on "Ask The eCoach".
We are committed to your professional success.
Duane Sparks
Author of Action Selling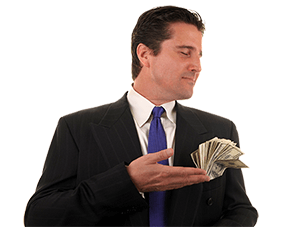 Don't get me wrong, putting deals together is my favorite thing to do. I just don't care for the way we talk about it, nor for the way that the breed of salespeople most likely to be called "closers" manipulate customers into buying from them. I hate the whole thing so much that I'm going to dedicate the next three editions of eCoach to the topic of closing. There's a far friendlier way to be highly effective at selling.
What's a better term than closing? How does Gaining Commitment sound? When I hear the term commitment I think about loyalty. And, loyalty is one of the things we value most in a relationship. A loyalty-based relationship means that what you've formed is trustworthy, reliable, faithful, and valuable.
Another reason I prefer "Gaining Commitment" is because it's a term that can be used throughout the sales cycle with both new and long-term customers. You can gain a commitment for a meeting, gain a commitment to meet with another person in the customer's organization, gain a commitment to attend a customer outing—you can gain all sorts of commitments that move the customer relationship to a higher level.
Conversely, it sounds a little snaky to say something like, "I just closed my client on attending our customer-appreciation picnic." Well, doesn't it?
I never wanted to be called a "closer"
A closer in baseball is the guy they bring out of the bullpen during the final inning to mow down the last three batters and win the game. The closer is someone who throttles the competition. In baseball, that's a good thing. In selling, though, customers aren't the competition, and we aren't trying to throttle them so we can send them packing. If we have any brains at all, we are trying to start what we hope will be a wonderful, long-term relationship with every customer. We are trying to Gain Commitment.
I'll never forget the feeling I got when I made my very first sale. What a thrill it was. Exhilarating! But, I was selling a product that consumed other products (supplies) that I sold to the customer on an ongoing basis. Unfortunately, I had competitors who also sold those same consumables.
I needed to develop positive relationships with my customers so I could keep selling additional supplies to them. It occurred to me that my real job, always, was to "open" a relationship, not to "close" a sale. The term close wasn't right 40 years ago, and it certainly isn't right today. On the other hand, Gaining Commitment from the customer is not only the right thing to do, it sounds and feels like a far better description of what we actually want to accomplish.
For a vivid and enjoyable look at what Gaining Commitment fully means, get my newly revised and updated book Action Selling: How to Sell Like a Professional, Even if You Think You are One.
Mark Martin is the North American sales director for Fluke Calibration, part of the Test and Measurement segment of Danaher Corp. of Washington, D.C. Martin heads up a team of technical engineers—professionals who don't think of themselves as salespeople and do not aspire to be salespeople. Gaining Commitment from customers, however—well, that's another story. Martin explains:
"Our technical people want to help their customers. We didn't see ourselves as stereotypical salespeople who talk fast and loud. We didn't want to use sales techniques that included any form of gimmick or manipulation."
"One of the great things we learned by taking the course Action Selling Customer Relationship Professional (CRP) was that we could master a logical process that helps customers make good decisions. Our engineers' whole attitude towards sales shifted 180 degrees following the training.
"Selling is not something we do to people; it's something we do for people. With Action Selling CRP we can continue to help our customers and feel great about Gaining Commitment to do business together. It fits perfectly for us."
For information about how to make sales training pay huge dividends, contact The Sales Board at (800) 232-3485.
Get my newly revised and updated book Action Selling: How to Sell Like a Professional, Even if You Think You are One.