Certify Students as Action Selling Professionals
Salespeople complete the online certification exercises, fill learning gaps and then complete the Final Certification. Salespeople who score 75% or more certify – others retrain and reassess. Our records show that Certified Action Selling Professionals sell at a rate that is six (6) times greater than those without training. And they protect margins while building long term customer loyalty.
The Action Selling Certification Program is extremely effective in helping sales professionals reach their sales goals. Since 1990, over 500,000 salespeople from over 4000 companies have been trained in Action Selling.
Schedule a conversation with our team
Register for great ideas and masterful training directly from our Training Consultants.
Salespeople who go through the course and become Action Selling Certified improve their sales at a rate that is 6 times those who do not certify. What this means is…when salespeople learn more and are able to apply more of the sales skills taught in the Action Selling program, they have greater gains in sales performance. The more you learn about Action Selling the more you improve your sales.

Action Selling Sales Certification Accomplishes all of These in a Seamless Administration System.
Why Every Business Can Benefit From Sales Certification Courses
In today's incredibly challenging business environment, having a competitive advantage is crucial. One of the most important assets of a company is its sales team, and a stronger team will always be ahead of the game. A well-versed, highly skilled sales professional is one of the most significant elements when it comes to promoting a prospect to buy a product or service.
Sales certification training services make up a large portion of investments that many companies throughout the U.S. make. Improving your sales team is a much more effective way to grow an organization. However, sales training is easier said than done. While many businesses may want to create their own training systems, the fact of the matter is that the services are much more valuable when going through a professional sales certification training company.
Making smart investment decisions is crucial to your business's overall success, and finding the right sales training program will be one of those important decisions you make. There are many different ways you can go about training, however, modern advancements in technology have allowed for more innovative and engaging programs that are utilized to train sales professionals. From webinars, simulations, and e-learning programs, there are many tools and resources that a company is given when hosting a sales training program.
A seasoned and trained salesperson has a much higher influence on a customer. Nailing the right negotiation tactics and techniques, along with learning everything there is to know about a service or product, there are many factors that contribute to landing a sale. Ultimately, the better trained a sales professional is, the better they will perform in their role. Here are the top reasons why sales training is important for every business.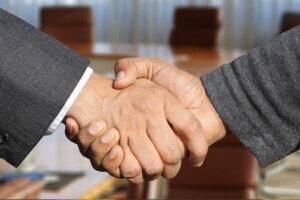 Build Customer Loyalty
To gain and retain loyal customers, it is a requirement to improve the interpersonal relationship between salesperson and customer. Sales training programs enhance person-to-person connections. Developing strong relationships is incredibly important for gaining the trust of your customers. Sales professionals need to understand the wants and needs of their customers and be able to communicate how their company's service or product can benefit them. Not only does this make the product look more appealing, it makes the salesperson appear more approachable and informational.
Sales training courses help develop interpersonal interactions and communication skills. By engaging in training courses, your staff will engage much more effectively with prospects and ultimately allow clients to feel understood.
Enhanced Communication Skills
Communication is what keeps businesses afloat. Effective communication is one of the most important things any company can do, whether internally or externally. Effective communication skills help keep organizations productive, and it also prevents any personal drama that may develop due to a lack of communication skills. While communication is important within a business's environment, salespersons must also flawlessly execute their communication skills. Connecting with prospects typically requires some form of cold calling or direct messaging. How you deliver the message is going to determine whether someone will be remotely interested. Connecting processes with people rely on good communication. Sales training programs help enhance the salesperson's already existing communication abilities, which is one of the most valuable assets.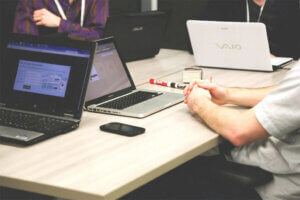 Increase Your Business's Revenue
The department that largely contributes to revenue generation is–you guessed it–the sales department. No matter the type of organization, there is a sales division. And they are the pens responsible for helping the company strive for success. Today's market is more competitive than ever, so the sales team must deliver the message to the right customers at the right time. It is their responsibility to gain customer's attention and maintain it. An effective sales strategy will help ensure that your sales team wastes no time in future deals.
More Effective New Employee Onboarding
Onboarding a new sales employee can be a lengthy process. It can take upwards of a few months for them to become familiar with the company's products and services, as well as the formal sales process that has been traditionally used by other salespeople. However, this process can be accelerated and improves through sales training. While it may take some time for the employee to learn of all the services and products your company offers, they can learn sales techniques and tips much quicker. Sales training helps them understand the right approach for the right customers. This will help them become more efficient sales professionals.
Improve Your Brand Image
Salespeople are the face of your company. Since they will be meeting directly with prospects, they must represent and enhance your company's image. Because ultimately, a customer is going to buy from your salesperson, not the company itself. While a strong company name and brand image are important, what and how your salespeople say will have a larger impact on business. Professional sales training programs will help identify the behaviors and attitudes that fit your brand's tone and image so that the sales team can make a long-lasting impression on prospects. This will help build your branding for your company.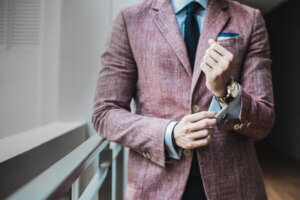 Enhance Administrative Skills
While many people look at sales training jobs as cold-calling and prospecting, many overlooked administrative tasks are fundamental to the role. Such tasks include daily activity tracking, maintaining records, and analyzing results and closing ratios. Maintaining and organizing information is a necessary part of daily tasks, and a sales training program can help teach employees how to simplify these monotonous tasks.
Working Around Objections
Objections are a normal part of every sales transaction, as there are many reasons why a prospect chooses not to buy. Many untrained sales professionals will stop at the first "No". However, this can be a grave mistake. Most experienced salespeople anticipate these objections throughout their sales presentations–it's normal for a prospect to be apprehensive about making a purchase. One training technique that is incredibly helpful in overcoming objections is roleplaying. These roleplays will help salespeople get a better understanding of how to work around objections.
Salespeople are one of the most unimportant assets to any company. They are responsible for generating a majority of revenue and directly reflect your company. A professional sales certification program can be one of the most effective ways to enhance your brand's image and credibility, which will ultimately lead to more sales.