Common challenges include increased pricing pressure, longer sales cycles due to complex decision-making processes, intense competition and the need to differentiate in a crowded market. Moreover, customers in the manufacturing sector often have unique requirements, technical specifications and specific compliance regulations that sales teams must navigate to meet their needs.
Industrial and manufacturing sales training plays a vital role in equipping sales professionals with the skills  to overcome these challenges. Effective programs can help your team better understand the industry landscape, develop expertise and enhance their ability to articulate value propositions to effectively engage with customers, address objections and — ultimately — close deals.
Common Challenges in Manufacturing Sales Training
1. Resistance to change and adoption of new technology
2. Limited resources and budget constraints 
3. Rapidly changing, competitive marketplace 
4. Long sales cycle that may involve multiple stakeholders
Effective Manufacturing Sales Techniques
The right industrial and manufacturing sales training will help your team develop aptitude with the following techniques:
Focusing on the benefits.

Emphasizing the benefits helps distinguish your products from those of competitors and show how you prioritize the customer's perspective. By highlighting how your offerings solve specific customer problems or fulfill their needs better than alternatives, you create a unique selling proposition that sets you apart.
Building trust.

Trust serves as the foundation for successful business relationships, particularly in a complex and competitive industry like manufacturing. When customers trust a sales professional, they are more likely to engage in open and honest communication, share vital information and be receptive to recommendations. Trust also reduces skepticism, mitigates perceived risks and instills confidence in the salesperson's expertise and commitment to delivering value.

Active listening. By attentively and empathetically listening to customers, sales professionals can gain a deep understanding of their needs, challenges, and preferences. This allows them to tailor their approach and effectively address customer concerns. Active listening also fosters trust and rapport, as customers feel heard and valued.
What do you need for a successful manufacturing sales training program?
Research-Proven Program Content 
Our process is backed by research. We gathered data from different industries, teams and companies to figure out the quickest path toward sales success. We took that data and turned it into customizable manufacturing and industrial sales training programs that give you everything you need to meet your goals and quotas:
Preparation

Training

Reinforcement

Assessment

Certification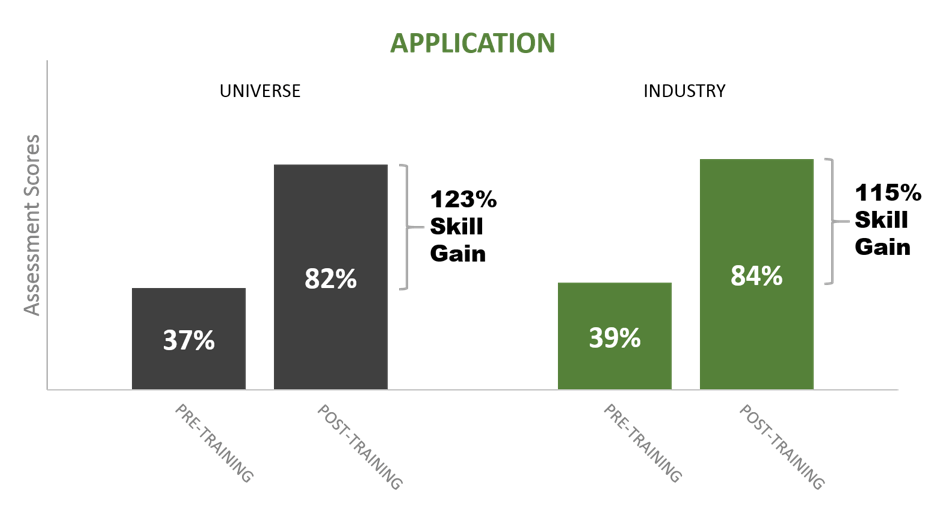 Our proprietary assessments help determine where your team stands currently. Once that's determined, you're provided a complete video training system. This system features two moderators and eight actors that demonstrate the practical skills your team needs help with and how those skills apply in real-life scenarios.
High-Quality Instructors
Over the last 30 years, we've had the opportunity to certify nearly half a million salespeople using our certified manufacturing sales skills training. Our instructors take their jobs very seriously — some of them have even been recognized for it! 
We're proud to have earned accolades from industry leaders like Selling Power, who has named us a Top 20 Sales Training Company nine times.
Fully Custom Delivery Format 
All the industrial and manufacturing sales training we provide is crafted with your needs in mind. The core of our lessons are based around the five selling skills that lead to the most quantifiable success – the things most likely to help you close. That information is distributed in a variety of ways: training videos, skill-reinforcement homework, virtual assessments, and more. The goal? Making sure your team remembers everything they need to succeed long term.