SALES TRAINING WHITE PAPER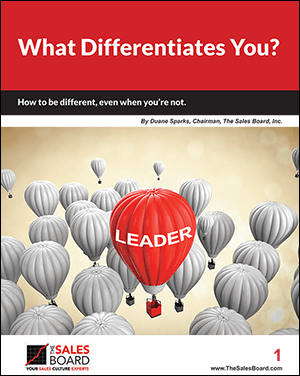 HOW TO BE DIFFERENT, EVEN WHEN YOU'RE NOT.
It is more difficult for your company to maintain any degree of uniqueness. Your competitors seem to be cloning your products and services. Even your sales force refers to your solutions as commodities. Margins are shrinking as customers challenge you to meet or beat the lowest price for the goods and services you sell. You want more market share, but winning competitive deals is harder than ever.
If you're experiencing ANY of these, read this whitepaper:
It's more difficult today to maintain a uniqueness
Competitors are cloning your products/services
Your margins are shrinking
Recent Losses to competitors
Learn what it takes to ALWAYS WIN…Even when you're not different!