SALES TRAINING WHITE PAPER
IS YOUR SALES FORCE OBSOLETE?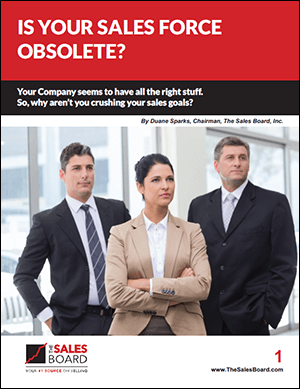 HAVE SALES ROUTES TURNED INTO RUTS?
Your company seems to have all the right stuff. So, why aren't you crushing your goals? Perhaps it's because your sales force has become obsolete! Some salespeople, and the organizations they work for, cease to grow because they cease to learn.
Discover seven (7) key factors needed to create a job environment where sales and service people continue to learn and grow.
What's needed to train and grow…even your most experienced salespeople?
How one company gained 6X organic growth.
What critical skills need the most attention?
"They lacked a modern selling process that would foster continuous growth in the skills of their salespeople."