SALES TRAINING WHITE PAPER
IS THIS THE SALESPERSON'S WEAKEST SKILL?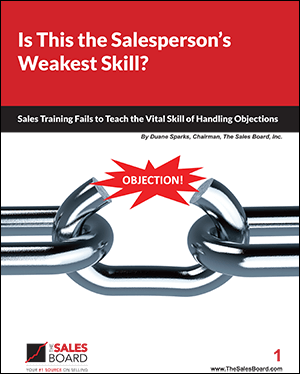 New Research shows 90% of salespeople are ineffective at handling stalls and objections. This is a BIG PROBLEM – it damages your sales and profits. Traditional sales training is teaching old, ineffective methods that flat out don't work!
Get this WHITE PAPER to learn new ideas for handling objections!
New data on why objections occur
Best practices to avoid objections
Why stalls & objections are different
Simple, logical, effective methods
Learn why an objection is:
"a customer's response to an unasked question."