SALES TRAINING WHITE PAPER
IT'S TIME TO REDEFINE SELLING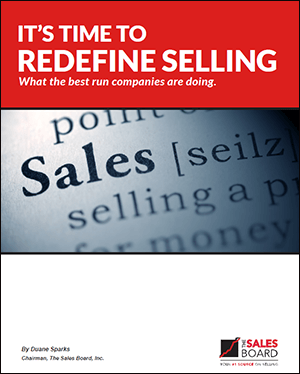 WHAT NEEDS TO CHANGE TODAY ABOUT THE WAY YOUR COMPANY TRAINS ITS SALES TEAMS?
Many people in the sales-training industry will tell you that the internet has revolutionized the salesperson's role in ways that require you to do all sorts of outlandish things.
In this white paper, however, we discuss some genuine trends that we truly are experiencing. What's really new about delivering quality and how companies are responding to these trends in selling today.
White Paper Includes:
Inside vs Outside: 18x more sales calls
Non-traditional sales teams – Companies are training and generating sales revenue from many departments
8 case studies
ACTION SELLING'S DEFINITION OF SELLING: THE USE OF ONE PERSON'S COMMUNICATION SKILLS TO GAIN A COMMITMENT FROM ANOTHER PERSON.
Inside vs Outside Salespeople Stats