Why Sales Training Programs Matter in Industrial Manufacturing & Distribution
Industrial manufacturing and distribution are two industries that carry wide service areas and high-scale contract agreements. Because of this, they're incredibly competitive, requiring any successful sales team to have skills to help them stand out by:
Staying Ahead in a Competitive Environment

Understanding the Unique Needs of Their Customers

Closing More Deals, Faster
Hurdles to Overcome With Distribution Sales Training
1. Understanding Challenges in the Industry
2. Effective Communication and Relationship Building
3. Proper territory and account management
4. Lack of Collaboration 
Distribution Sales Training Techniques
When it comes to improving outcomes for your sales team, our research has shown us that the following distribution sales training techniques are some of the most essential:
Building strong relationships with key stakeholders. Techniques like active listening, effective communication and strategic question asking are essential when establishing the trust you need to close.
Product knowledge. Having a thorough understanding of the products you're selling is crucial – otherwise you won't be able to convince the buyer that your offering is better than your competitors. Ask yourself: how successfully am I currently training and testing my team on their product knowledge?
Negotiation and persuasion. Closing a sale almost always involves negotiation on things like price, terms and contract agreements. It's important to make sure your team knows how to identify win-win solutions, handle objections and understand customer motivations.
DISTRIBUTION INDUSTRY
SALES TRAINING REPORT SAMPLE


IMPROVEMENT IN CRITICAL SALES SKILL #5: GAINING COMMITMENT
Customized Training Solutions to Fit Your Organization's Needs
Program Content 
Action Selling's process is a research-proven, non-manipulative way of handling sales that focuses on naturally following the decision-making process of the buyer. Our distribution and industrial sales training programs are customizable based on your sales goals but follow a similar approach:
Preparation

Training

Reinforcement

Assessment

Certification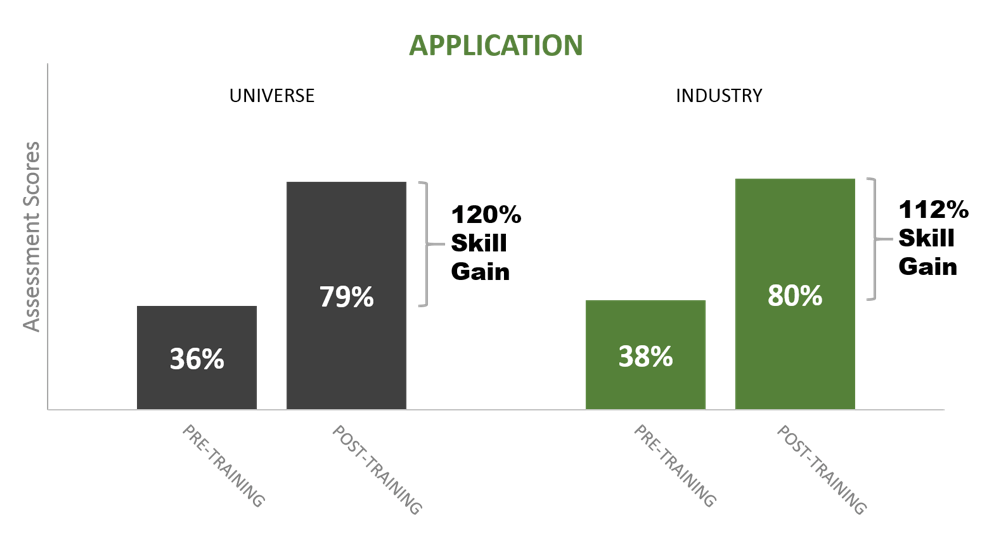 Your skills will be determined using our proprietary assessments, and then you'll be provided with a complete video training system featuring two moderators and eight actors. They'll demonstrate how to apply the skills your team needs to the selling situations they're currently facing.
Instructor Quality
Since 1990, we've been able to certify over 400,000 salespeople using our certified sales skills training. Our instructors are proud to have earned recognition from industry leaders like Selling Power, who has named us a Top 20 Sales Training Company nine different times.
Delivery Format 
Our training is made with you in mind. It's based around the five main selling skills that lead to the most success during the distribution sales process. Each step of the way you'll be provided training videos, skill-reinforcement homework, virtual assessments, and more to make sure that your team not only learns what they need to succeed — they remember it, too.