The Advantage of Virtual Sales Training Workshops
The success of any sales team once depended more on personality than substance, but it has evolved to a significant extent over the last few decades. Today's sales team needs to research extensively on buyer personas and anticipate an issue before the customer brings it up. They must use their detailed knowledge and insights about the product to help their customers understand how their product will help them meet their goals.
If your team could benefit from honing their sales skills further, our virtual sales training courses will be able to help them understand the changing needs of their customers and close more deals.
All Action Selling Programs (Action Selling, Customer Relationship Professional (CRP), Action Selling Leadership and Action Selling E2 Reinforcement) are facilitated live via our distance-learning platform.
Increase alignment of employee and company goals: Professional virtual sales trainers are able to improve cooperation between management and employees, helping both sides to understand the current and future goals and objectives of all parties.
Students anywhere in the world experience an interactive, facilitated workshop: Virtual sales training courses are especially ideal for organizations with a global workforce or employees who spend time out of office. Training can be done anywhere a stable internet connection is available.
Dynamic Virtual Instructor-Led Training (VILT) using distance learning technology: Using Action Selling Certified trainers or your own internal trainer(s), VILT workshops provide clear, trainer-led instruction.
The same quality workshop facilitation without the cost of travel, meals and lodging: Reduce expenses associated with in-person workshops, conferences and training by decreasing associated costs.
Pre- and post-virtual workshop training completed via access to the Action Selling LearningLink™: Students who finish the workshop will receive skills certification via LearningLink™.
Expand your sales team's individual skill set and improve teamwork: A team that collaborates is more likely to produce the desired results. By training within a common program, they will be united through a common goal and training, helping them to better support each other in their day-to-day.
Online Self-Guided Courses
For over 10 years, online sales training by Action Selling has been helping individuals and teams to advance their skill set. Leverage this capability to help your team surpass goals while working within their busy schedule.
[elementor-template id="55475"]
Professional Certification**
Benchmark Skills Assessment
Introduction to Action Selling
Act 1 – Sales Call Planning
Act 2 – Questioning & Listening
Act 3 – Needs Analysis/Developmen
Act 4 – Agree on Differentiated Needs
Act 5 – Present Company Solution
Act 6 – Product/Service Solution
Act 7 – Gain Commitment/Objections
*Who Buys Associate Certification: Previously certified Action Selling salespeople who want a refresher, new salespeople who want an overview of Action Selling, Managers who want to learn more about Action Selling.
**Who Buys Professional Certification: Sales Teams looking for a complete online sales training solution, Salespeople who want career-changing professional development, World-wide sales teams who want an efficient method for upgrading selling skills.
Action Selling has trained more than 500,000 salespeople
from over 4,000 companies worldwide!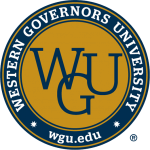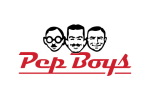 "The 9 Acts of Action Selling has helped our entire sales team to better understand the sales process and has helped differentiate our company and solutions from the competition."

"Action Selling has given me a leg up on the competition. I've made big sales that wouldn't have happened without Action Selling."

"Thank you for the great Action Selling training! For the first time ever, I walk into customer meetings with confidence. I have a plan and know exactly what I'm going to do."

Award-Winning Sales Training From Action Selling​​