All Action Selling Programs (Action Selling, Customer Relationship Professional (CRP), Action Selling Leadership and Action Selling E2 Reinforcement) are facilitated live via our distance-learning platform.
Dynamic Virtual Instructor-Led Training (VILT) using distance learning technology.
Pre and post workshop training completed via access to the Action Selling LearningLink™.
Students anywhere in the world experience an interactive, facilitated workshop.
Students achieve skills certification via LearningLink™.
Action Selling Certified trainers or your internal trainer(s) conduct VILT workshops.
The same quality workshop facilitation without the cost of travel, meals and lodging.
Online Facilitator-Guided
Certified Action Selling facilitators assign training modules in manageable portions for students to complete online using the Action Selling LearningLink™. Following completion of the assignment students join the facilitator in scheduled Virtual Instructor-Led Training (VILT) sessions.
Virtual Instructor-Led Training (VILT) meetings help students apply the content to their real-world situations.
Students use the online Action Selling LearningLink™ to manage their Certification Plan
Pre-training Skills Benchmark Assessment
Skill Drills™ Reinforcement Field Exercises
Post-Workshop Skills Assessment
Certification Exercises
Certification Assessment
Students engaging in meaningful discussions with peers.
For over 10 years, online sales training by Action Selling has been a major course offering at online colleges. Business clients are leveraging this capability to certify the professional selling skills of their teams.
[elementor-template id="55475"]
Professional Certification**
Benchmark Skills Assessment
Introduction to Action Selling
Act 1 – Sales Call Planning
Act 2 – Questioning & Listening
Act 3 – Needs Analysis/Developmen
Act 4 – Agree on Differentiated Needs
Act 5 – Present Company Solution
Act 6 – Product/Service Solution
Act 7 – Gain Commitment/Objections
*Who Buys Associate Certification: Previously certified Action Selling salespeople who want a refresher, new salespeople who want an overview of Action Selling, Managers who want to learn more about Action Selling.
**Who Buys Professional Certification: Sales Teams looking for a complete online sales training solution, Salespeople who want career-changing professional development, World-wide sales teams who want an efficient method for upgrading selling skills.
Action Selling has trained more than 500,000 salespeople
from over 4000 companies worldwide!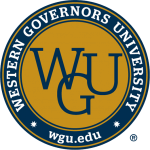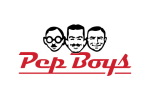 "The 9 Acts of Action Selling has helped our entire sales team to better understand the sales process and has helped differentiate our company and solutions from the competition."

"Action Selling has given me a leg up on the competition. I've made big sales that wouldn't have happened without Action Selling."

"Thank you for the great Action Selling training! For the first time ever, I walk into customer meetings with confidence. I have a plan and know exactly what I'm going to do."

Subscribe to Action Selling's eCoach!
Stay ahead in a rapidly changing world with eCoach. It's Free! Most sales newsletters offer tips on "What" to do. But, rarely do they provide insight on exactly "How" to do it. Without the "How" newsletters are a waste of time.
Award-Winning Sales Training From Action Selling​​
The Advantage of Online Sales Training
The success of any sales team once depended more on personality than substance. In the last few decades, however, the sales job has evolved to a significant extent. The practice of holding a box of donuts and knocking on the door of a prospect is a thing of the past. This is the era of consultative sales. The role of your sales staff is no longer restricted to just addressing customer concerns. The modern salesperson
researches extensively on buyer personas.
This allows them to anticipate an issue before the customer brings it up. Their detailed knowledge and insights about the product and customers help businesses in closing deals successfully. If your sales team is going through a crisis, then investing in a professional sales training program can help you to improve their performance in the long run. A sales training program is a form of an educational event. In such a program, an expert aids your sales team to increase their knowledge and polish skill sets that can lead them to perform better at their jobs. Here's a list of some compelling reasons on why organizations should make their sales professionals undergo sales training.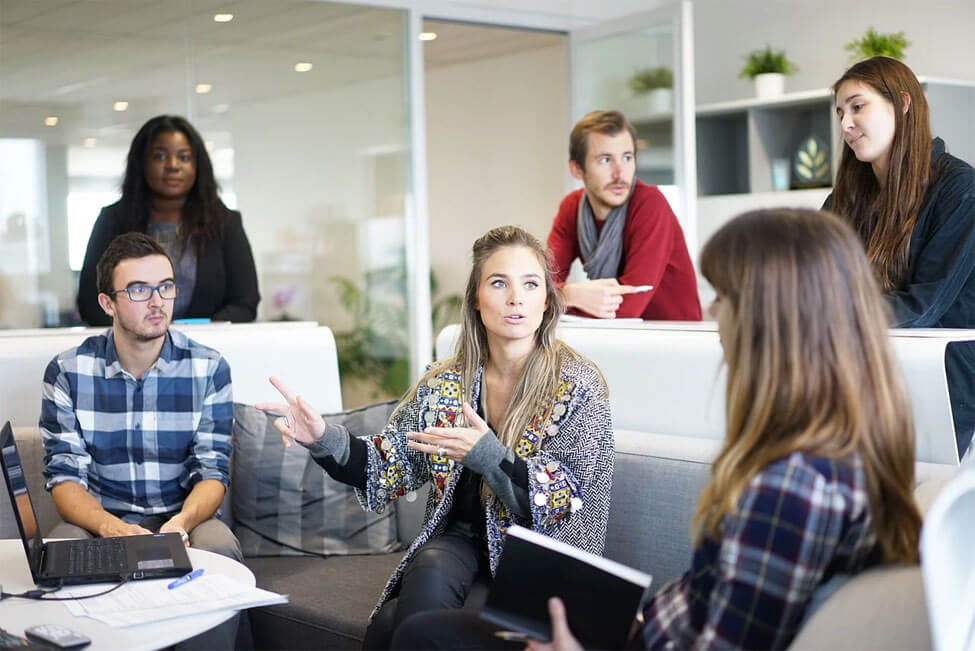 1. Incorporate Target Achievement
Companiesassign targets to each member of their sales team. These goals reflect the goals of the organization. Regardless of whether they can meet this quota or not, their targets continue to increase. The challenge is to make sure that the team can perform on the whole.
A professional sales training program helps create a sense of satisfaction among the salespeople as it equips them with the skills they need to achieve their targets. Consequently, they perform well and achieve their targets smoothly. If the functioning of your sales team leaves a lot to be desired, you should reevaluate how you can put in the effort to facilitate them. Generally, employees are motivated to excel, but they might lack adequate resources. Supply them with the knowledge of the latest sales techniques and tools with a professional sales training program.
2. Build Teamwork
Even though your sales department has top quality employees, you're still falling behind the results? Is there a lack of cooperation among them that is affecting their performance?
Avoid excessive dependence on individual rock stars. A team that collaborates and works in tandem is more likely to produce the desired results. This can also cut down the burden on the top members who can obtain peace of mind, eventually resulting in the group's productivity to rise considerably.
Sometimes, a sales process leads the salesperson to indulge in negative habits. They ignore the critical areas of the job, such as creating notes for a sale and record keeping. All of this brings a negative impact on the group. Sales training programs unite members and align them in such a way that they can support each other better.
3. Expand Your Skill Set
Knowledge is power. With an improved grasp on sales knowledge, you can take the number of your sales deals to the next level.
There's a misconception that the work of sales teams is all too easy, and it does not need you to have a formidable skill set. Many believe that it's as simple as dialing calls and moving a product. Those who have worked as a salesperson in the past recognize how far this misassumption is from reality.
To make it big at your sales job, you need a great deal of skill—one that can't be learned casually. Therefore, you need a sales training program to build a strong sales team. It can equip your employees with problem solving, communication skills, and a wide range of sales techniques, so they can work on their craft, adding a much-needed boost to their existing skills.
4. Address Customer Concerns
A professional sales training program plays a great role in enabling salespeople to get to know their clients. The newly imparted knowledge assists them in identifying the customer requirements, so they can present a feasible solution to the buying party. It's widely accepted that customers react positively in sales conversations when they find them to be targeted at their issues, rather than listening to a generic call.
5. Reinforces the Best Practices
The pressure of meeting sales and the rising challenges during the job can throw a salesperson off the track. It can make them underestimate the importance of the best practices. They become accustomed to bad practices that have a poor impact on their performance. This transformation can occur over time or all of a sudden, where in many cases, the salesperson fails to note the reason behind their dwindling efficiency.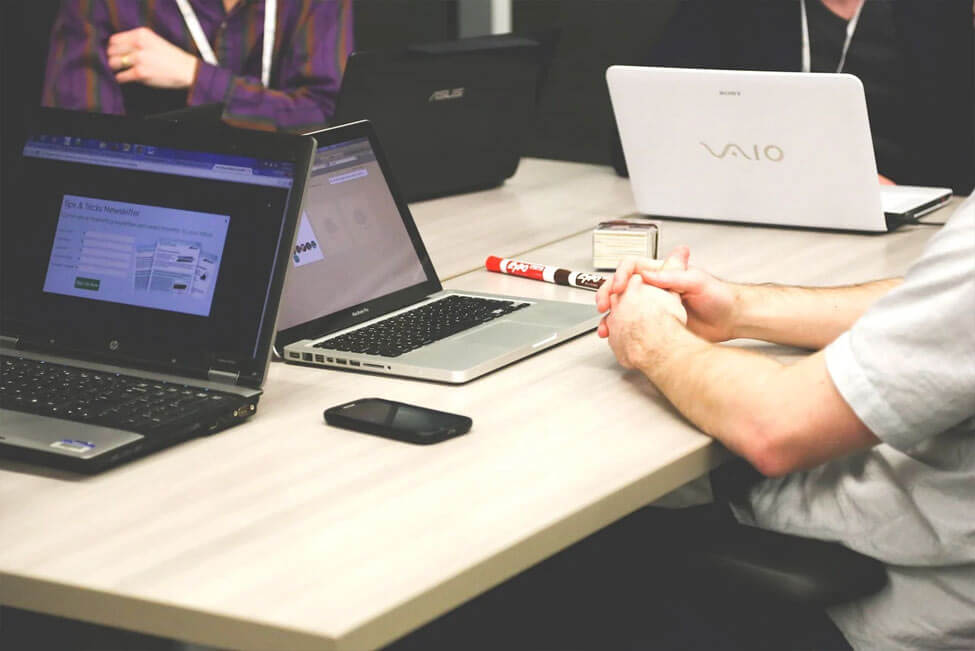 A professional sales training program reinforces the critical realization that it is incredibly crucial to adhere to the best practices, regardless of how challenging the battles they need to face. The responsibility is on the sales leadership as well; they should not turn a blind eye when their reps stop using the best practices. You can emphasize the significance of following the best practices by introducing a sales training program in your organization.
A popular strategy to link the various sales training programs works like this: choose one of the best practices, teach it, and keep on reinforcing it repeatedly. The idea is to train a practice and reinforce it again and again so an employee can make it a part of their daily job. If you want to implement similar frameworks, then consider investing in a professional sales training program.
6. Encourage Innovative Thinking
An exemplary sales training program leads to a productive internal brainstorm. New strategies and ideas arise that are relevant to the organization. They drive innovations, which, in turn, take the service, delivery, and sales to the next level.
A sales training program allows the reps to think with an open mind. They are encouraged to take fresh ideas seriously and evaluate them on their merits. All of this produces an environment that nurtures and fosters innovation.
According to studies, innovative minds are distinguished by their unique personality traits. A lot of people possess these traits but in different proportions. A professional sales training program stimulates these suppressed traits, nurtures them, and fires up their growth to cultivate innovative thinking. These traits include a healthy dissatisfaction with the status quo, openness to fresh ideas, and thirst for knowledge, abstract thinking, curiosity, and risk-taking willingness.
Although innovative thinking provides you with a competitive edge against your rivals, there are certain inherent risks attached to it. Trying new ideas is risky—it can lead to failure more often. This is the modus operandi of innovation: you think of something new, implement it, and wait for the results. In the event of a failure, you make some tweaks and see how it performs. There comes the point where this 'trial and error' method bears fruit, and you find an approach that produces desirable results.
A professional sales training program creates a dynamic and flexible environment that promotes free thinking. Your reps don't have to fear any ridicule or criticism and can express themselves freely. This establishes a new pattern: new ideas are implemented without any fear of failure, and there's a strong support for proactive decisions.
Only when new assumptions are tried out, you can obtain new ideas. Therefore, go for a sales training program that can produce an environment that fosters innovative thinking and builds a risk-taking culture.
7. Cut Down Costs
Every organization tries to optimize business operations in a bid to reduce expenses. A professional sales training program develops a structure that eliminates or reduces any existing inefficiency. When your team is trained well, their improved results can decrease the following costs:
Opportunity costs
Consumption costs
Salary to commission ratio cost
Output costs
Time costs
8. Increase the Alignment of Employee Goals and Company
In some cases, the management gets so focused on different problems that they cannot pay attention to their reps. An experienced sales trainer can read the minds of your employees and pick up their grievances in no time.
Many times, the management is frustrated because their sales team doesn't align well with the direction in which the organization is moving forward. A professional sales training program can act as an intermediary that improves cooperation between both sides.
At first, the sales trainer meets up with the management in order to understand their objectives and deliver training accordingly. In this way, they can easily bring them both on the same page. Sales training spreads a message, whereas its delivery reinforces the messages into the minds of the members. Hence, all parties align with similar goals and recognize each of their roles for achieving them.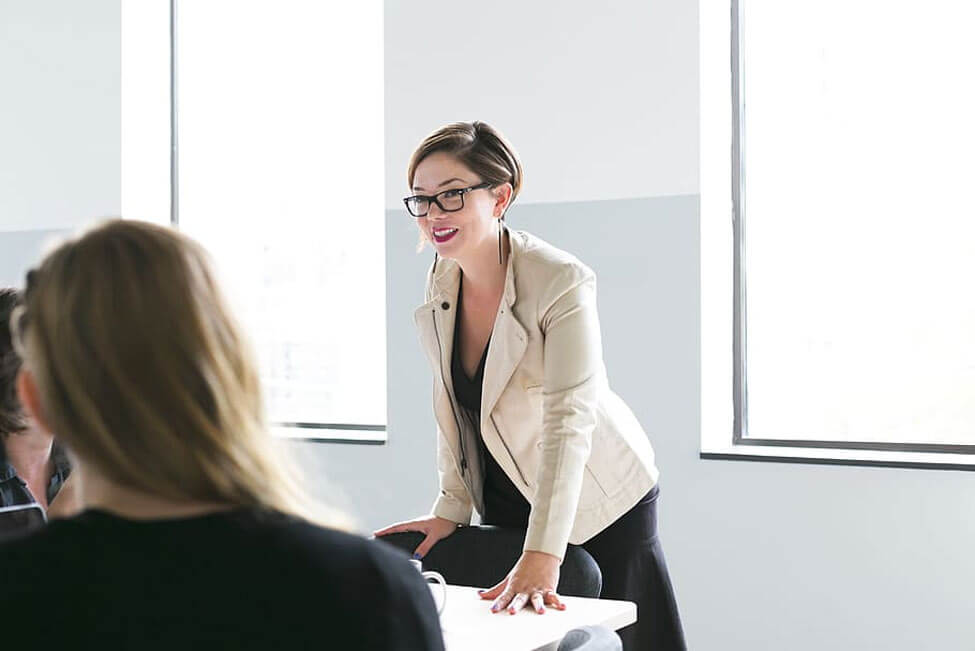 Why Should You Go for an Online Sales Training Program?
Online sales training program can empower your sales team to access materials on demand from anywhere at any time. It shortens the learning curve, eases the load of the mentor, and decreases training costs. Here's why you should go for an online sales training program.
1. New Members Can Contribute Right Away
Often, sales teams find it hard to integrate with the new members. Online sales training programs can ensure that the fresh hires get to learn sales strategies—from beginner to advanced ones—right off the bat. When all sales members receive training for the same topics, it adds consistency to the sales culture of the organization. What this does is that it takes out the outdated, time-consuming training processes and enables all the members to contribute to the results of the team within a short period. In addition, it tends to decrease costs—it traditionally occurs when the new members are unaware of how the company works and takes time to settle.
2. Allow the Veteran Reps to Spend Their Time Productively
Online sales training programs are not only beneficial to the new reps, but they can also make the lives of the existing reps easier. Although these professionals are mostly busy, there are some slow periods where they have some free time on offer.
Rather than forcing them to work on menial tasks in these circumstances, a wiser strategy is to have them attend an online sales training program and spend their time productively. They can learn a great deal of new information about advanced sales strategies that can lead them to outpace their competitors and maximize closing rates.
3. Provides Convenient to Off-Shore Sales Teams
Online sales training programs are ideal for organizations with a global workforce. Without the requirement of attending in-person meetings, sales teams that function on an international level can easily undergo training. They don't have to be concerned regarding the expenses and logistics that are spent on transporting resources from one country to another.
4. Access Online Information
When an online sales training program stores and maintains all the discussions, the new members can catch up easily when it comes to a specific strategy or topic. Moreover, the sales team can collaborate effectively and create a database. This database stores qualifying questions, common objections, closing methods, and other key data. It gets updated regularly, and members review it consistently. This puts everyone on the same page. Additionally, sharing knowledge is advantageous for the entire company culture.
Organizations require effective sales training to improve their current and future results. Some of the most in-demand skills include identifying customer needs, building relationships, and demonstrating value. An effective professional sales program can pave the way for higher closure rates when it comes to sales opportunities. It also guarantees that your employees are satisfied with their jobs. Constant learning opportunities make them commit to your organization. As a result, the overall sales cycle of the company receives a much-needed boost. To sum up, when organizations provide sales training to their staff, new and existing employees can deliver results faster.