YOUR FIRST 18 MONTHS AS A NEW SALES LEADER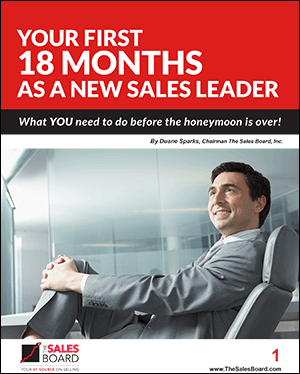 SO, I GOT THE JOB…NOW WHAT?!
Welcome to what many claim is the reality of the new sales leader. If you have just been hired or promoted into a high-level sales management job, your life expectancy is about 18 months.
That is where recent studies by Forrester Research and other investigators place the average tenure of new sales leaders. The figure is down from 24 months just a couple of years ago. And note that if 18 months is the
average, then an awful lot of new sales leaders don't last even that long. Many don't make it past the honeymoon period, which is between 3 and 6 months.